NEWS :
Find us now in our store at the following adress :
Boutique Marquise de Laborde
Palais Royal
29 Rue de Richelieu
75001 PARIS
Phone : +33 (0)1 72 38 26 68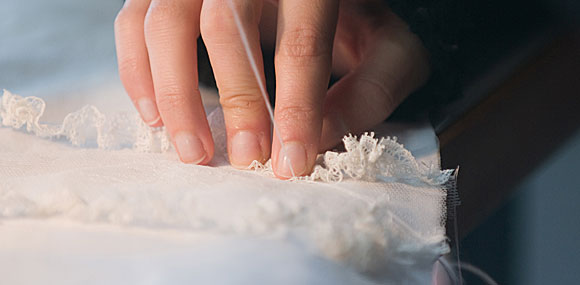 Luxury Bedding Sets, Luxury Towels, Linen tablecloths
Marquise de Laborde
Marquise de Laborde, founded in 1999 by Mandy Kerlann a canadian based in Burgundy France, is specialized in custom made luxury bedding sets, best towels and linen tableclothes with or without embroidery available only through architects and interior designers.

Luxury custom woven fabrics (Egyptian organic cotton, Sea Island Cotton, cashmere, silk, linen). Made in France: Linen placemats, Linen napkins, Linen runners, oval table linens, luxury bedding sets, custom made bedding collections, monogrammed bath towels, extra large bathsheets, luxury pool towels, luxury beach towels, cashmere throws, bed throws, luxury blankets, silk duvets, king duvet sets, double duvet covers, down filled pillows are all individually crafted for our clients.

Due to the specialized nature of our manufacturing atelier in Beaune, no order is too big or too small. We can create anything from a one-off item to a larger range for an exceptional home, yacht, private jet, restaurant or luxury hotels.
Best Artisan Linens of Paris.